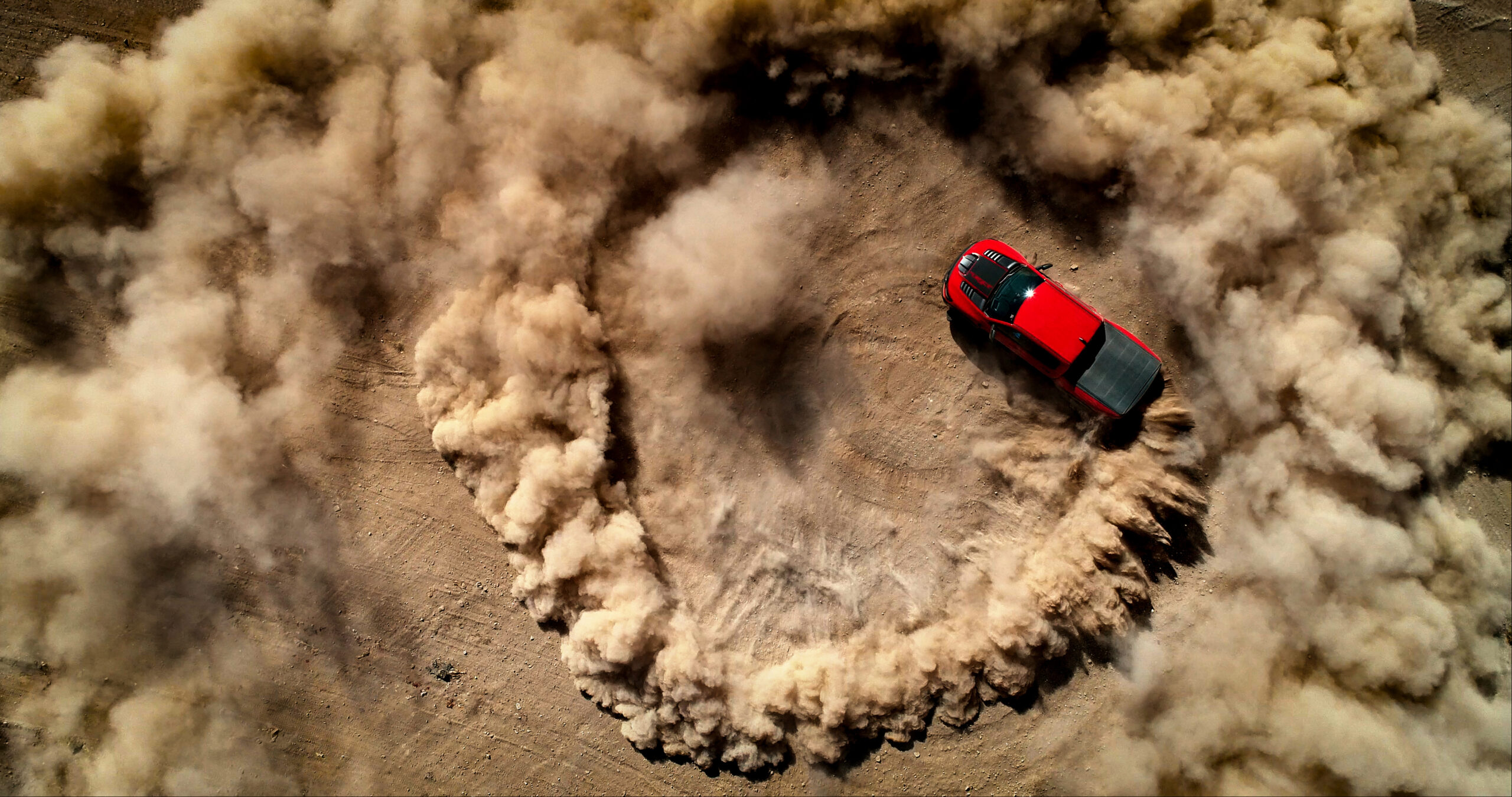 FAQ
Autogas is the name used for the Automotive applications of the fuel source Propane or LPG (Liquefied Petroleum Gas). It is also widely known as: "Auto Propane", "LPGas" or "Propane Autogas".
Autogas is a gaseous fuel and a mixture of butane and propane. It is composed of three parts carbon and eight parts hydrogen making it a highly efficient, low carbon producing fuel. Liquid Autogas is non-compressible, which allows a large amount of Autogas to be stored in the fuel tank. When Autogas vaporizes, its volume will increase by factor 230. This volume increase has many advantages for its combustion. Vaporization allows Autogas to mix properly with air. This produces a homogeneous combustion. It will combust more completely than petrol or diesel and will therefore produce less pollution.
Ninety-nine percent of Autogas sold in the US and Canada is produced in North America. Autogas has two origins: the extraction of natural gas and oil from the earth, and the remaining is produced during the refining of crude oil. Autogas is a naturally occurring co-product. Because Autogas is locally produced, it helps Canada and America to be energy independent.
Autogas has a number of benefits in several areas such as:
It is less expensive compared to gasoline or diesel.
It produces fewer harmful emissions of Greenhouse gases than gasoline or diesel.
Autogas is an ideal replacement for gasoline fuel as the Autogas system is a bolt on additional fuel system upfit and gasoline engines don't require alteration to the original design and function.
Maintenance costs for Autogas vehicles are low compared to other high mileage applications and fuels.
Autogas fuel system upfits costs significantly less compared to other alternative fuel options such as CNG / RNG.
Autogas refueling is easy and Autogas fuel stations can be custom build on business sites and other places such as conventional gas stations.
A Bi-fuel Autogas system is an additional fuel system for gasoline engines to grant the option to operate the original gasoline vehicle on the less expensive and cleaner Autogas fuel.
Autogas systems are sophisticated automotive technology, built with certified components and need to follow strict codes and regulations.
These systems we support are designed to not intrude with original vehicle operation and tested in accordance with local emission regulations for compliance.
A diagram example of a complete Autogas Bi-fuel system can be found below, showing how it integrates with the gasoline engine.
Bi-fuel is the term used to describe a vehicle or its fuel system. It essentially means that it can operate on two fuels. An Autogas bi-fuel vehicle is a conventional gasoline vehicle that can run on both Autogas and gasoline.
The primary advantage of a bi-fuel system over a dedicated or "monofuel" system is that there are no restrictions to the use of the vehicle based on fuel capacity and that the vehicle has increased range.
If there is any issue with the operation of a Dedicated or Monofuel Autogas system, the vehicle becomes inoperable, whereas with a Bi-fuel system, the vehicle can operate on gasoline when desired.
Also, in the event that a driver has traveled out of range of an Autogas refueling station, the vehicle is capable of running on gasoline with the push of a button.
You should always go to trained and certified upfit or install companies. You can use our contact form.
When you fill out the contact form, your request will land at the Main distributor of your Country, these companies are leading in the industry with decades of shared experience in the field.
These Autogas professionals in your Country will assist you directly in the upfit process or will connect you to the Autogas company or installer of your needs.
Autogas vehicle upfit costs depend mainly on the type of vehicle and engine, the fuel storage tank options. The region can also play a role in the cost of the upfit.
In some situations, rebate programs and tax incentives are available, which can positively impact the upfit cost.
Generally, the cost is between $5.000 and $10.000 US and / or Canadian Dollar. For a custom Quote you can reach out to the Autogas professionals.
In some regions Autogas fuel stations are publicly accessible at conventional gas stations. For a company it will be helpful to request a fuel card from a Gas company.
The fuel station locator provides some information about fuel station availability.
The best source for real time Autogas fuel station access you will find at the local Autogas distributor, feel free to reach out.
Yes. Autogas is nontoxic, nonpoisonous, not a groundwater contaminant, and has the lowest flammability range of any alternative fuel as well as gasoline.
Autogas fuel tanks are subjective to safety regulations and include standards safety features in the valves. They are made from high carbon steel and Autogas vehicle tanks are 20 times more puncture resistant than conventional plastic gasoline tanks.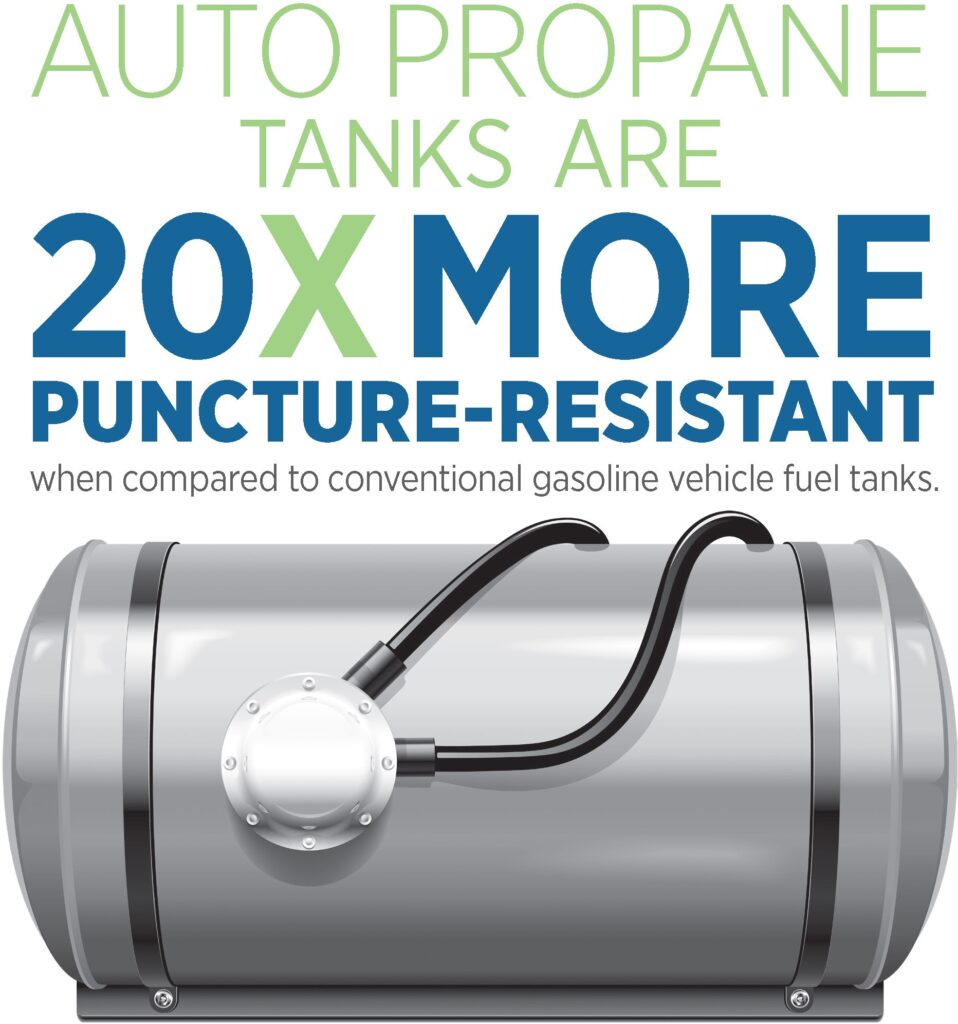 The Autogas systems we support are designed to not intrude with original vehicle operation and tested in accordance with local emission regulations for compliance.
Autogas systems and the installation are covered by warranty from manufacturer and upfit or install company. The warranty terms depend on the region and service offered.
For vehicle upfits, the Magnuson-Moss Warranty Act of 1975 protects the owner in case the warranty is questioned by the car dealer.
Some Warranty services cover Autogas system components as well as other vehicle components. For more information about Warranty in your specific case, you can reach out to the Autogas professionals.
Autogas for your Fleet?
Feel free to contact us any time.